News Releases
September 8th, 2017
SmileBoom Co. Ltd.
Game Development Software for Windows
"SMILE GAME BUILDER" Price Revision
The Standardized Price $69.99 USD from Sep. 8th, 2017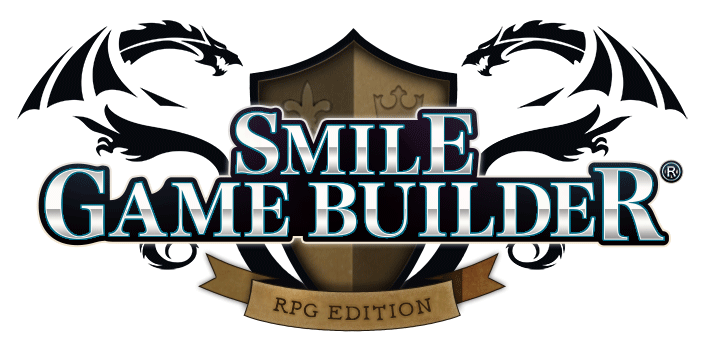 SmileBoom Co.Ltd. (Head Office in Sapporo City, Hokkaido, President and CEO: Takaki Kobayashi) will announce that the standardized price of "SMILE GAME BUILDER", game development software for Windows, will be revised from $79.99 USD to $69.99 USD and also three download contents will be from $19.99 USD to $9.99 USD.
We sincerely would like to give our gratitude for your support and SMILE GAME BUILDER which was released for future creators is now welcoming the first anniversary since its release. We're aiming for continuous usage of this software worldwide; please look forward to see this evolving software for new features and DLC in the future.

New Standardized Price
SMILE GAME BUILDER

Old Price: $79.99 USD →

New Price: $69.99 USD

Steam Store

Download Contents

G-Style Modern City Resource Pack Vol1
8-bit Sound Pack by JOEDOWN
Dignified Fantasy Music Vol.1

Old Price: $19.99 USD → New Price: $9.99 USD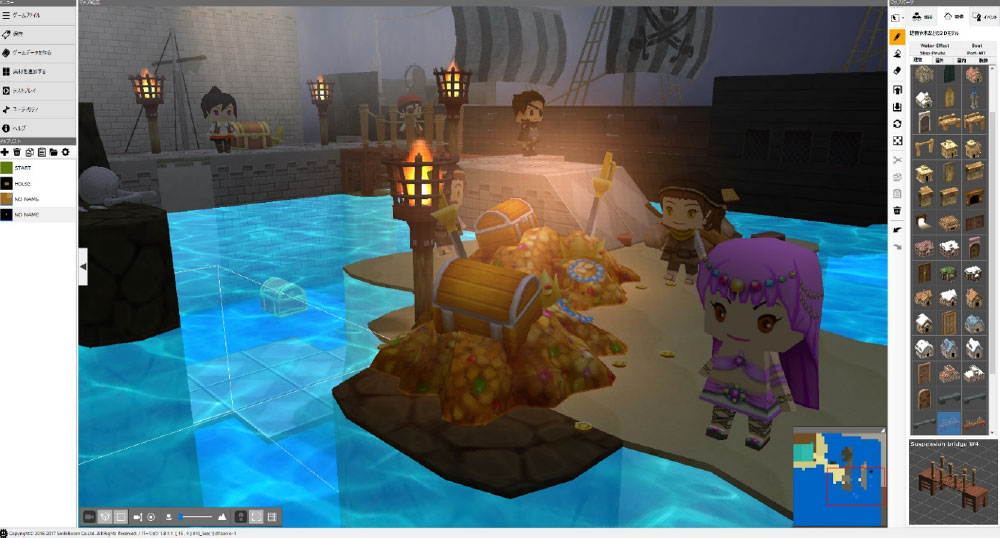 This engine has been evolved since its release and implemented many features to improve the expression capability of games such as 3D battle, camera control, parallel processing, the effect tool and 3D Character Editor. We would like this software to be more user-friendly and useful for the beginners. For the advanced users, we'd like to implement detail oriented features and commercialization supporting feature.
Detailed Information
Product Name
SMILE GAME BUILDER
New Price Offer Date
September 8th, 2017
Sales Channel
STEAM®
System Environment
OS: Microsoft® Windows7/8/10 (32/64bit versions)
* Performance is not guaranteed under a virtual or emulated environment.
Required System Environment

CPU: Intel Core 2 Duo processor or AMD Athlon™ 64
Memory: 2GB or higher
Graphics: Intel HD graphics 4400 or more, Radeon HD graphics 5430 or more, OpenGL 3.0 or highe

Recommended System Environment

CPU: Intel® Core™ or AMD Athlon™ II (K10)
Memory: 4GB or higher
Graphics: NVIDIA® GeForce® 400 series, AMD Radeon™ HD 5000 series
Display: 1366x768
Other: Hard disk space 700MB or more
Logo & Screenshots
https://smileboom.com/dl/press/20170908_anniversary.zip
Contacts & Official Information
SMILE GAME BUILDER Official Site

SMILE GAME BUILDER Official Twitter Account / Hashtag

SMILE GAME BUILDER YouTube Channel

About SmileBoom Co.Ltd
SMILE GAME BUILDER is a registered trademark of SmileBoom Co.Ltd.
©2016-2017 SmileBoom Co.Ltd.
お問い合わせ
SmileBoom Co.Ltd.
Media Contact: Kenji Sugiuchi, Miyuki Tanaka
Mail:press@smileboom.com